Locate Your Pension Funds…
Use Our FREE Pension Tracing Service
Did you Know, there is an estimated £40 billion of unclaimed pension funds?
Over time it is easy to lose touch with pension savings providers, we change jobs, move house, and the companies we have worked for change ownership or close down. All these changes over time make it very difficult to find your valuable pension savings.
Use our simple FREE* no obligation pension tracing service.
Pensions Advice UK have an expert team who specialise in tracing pension funds.
*If ALL your pension pots (including the ones you already know about) exceed £30,000** we will carry out a FREE investigation to find your lost or frozen pension funds.
**Most people in their 40's and 50's who have been contributing to pensions for at least 10 years will likely have pension savings worth more than £50,000 and therefore should easily exceed the £30,000 free pension tracing bracket.
Get started today and "un-freeze" your pension savings to get them working for you…Input your details below, and we will do the rest!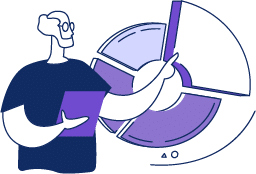 £40 Billion Of Unclaimed Funds!
* There is currently an estimated £400 million in unclaimed "lost" pension savings. This is money people have previously saved for retirement, that is unclaimed. So, it is worth checking if you could have pension funds that have not been claimed!