Get Qualified Pension Advice Today…
Call today on 0203 7780939 (lines are open 9-5pm Monday to Friday) to discuss your requirements or complete the form below and we promise to get back to you…
We have a select number of highly qualified pension specialists who are on hand to provide specific guidance and advice about retirement saving, planning, pension wealth, estate planning and management and much more…
Pensions Advice UK Does not provide pension advice or advice about any other types of investment. Any information on our web site is provided for guidance purposes only.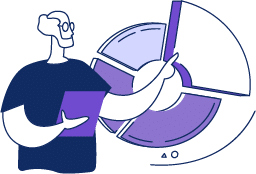 Do I need to get Pension Advice By Law?
Pete Goodwin
2021-10-25T14:19:38+00:00
There is a simple threshold of £30k – if your pension is less than this you have the option of not taking advice. However, if your pension is worth over £30k the government say that you need to take professional advice. This is to protect you and provide you with assurances that everything is done properly. Even if your pension is less than £30k in value – We would still suggest speaking to an adviser, they can help you to prepare for retirement or maximise the value of your pension fund and prepare for unforeseen events in your like.