Do You Have a Defined Benefit Pension?
Take a moment to ask yourself these 4 important questions…
1. Is your company pension scheme still "Gold Plated"?
Defined benefit pension schemes were regarded as 'Gold Plated'. They provided generous guaranteed benefits and a secure income for life. As such, defined benefit pensions were regarded as 'the best you could possibly get'. But in some cases this has changed or is not as clear.
2. Defined Benefit Pensions are a specialist advice area, is your adviser qualified?
Companies advising you on your pension must be regulated by the Financial Conduct Authority (FCA) and individuals within the firm must hold the relevant defined benefit pension qualifications and expertise.
3. Do you know all the options available to you?
Understanding ALL your options is vital in making the right decisions. It is important to get qualified advice and find out your options and the choices you have.
4. Have you transferred your defined benefit pension in the last few years?
If you have already taken advice and transferred a defined benefit pension, you may be entitled to compensation as you may have lost some of the "hidden" benefits you should have received. We would therefore encourage you to speak to our specialist legal team who can advise you. If you have lost out, either knowingly or un-knowingly, you may be entitled to significant compensation and restorative redress.
Apply to speak to our Defined Benefit Pension Specialist
We just need some basic information to route your enquiry to the right person.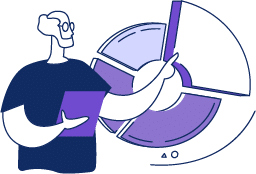 Complete the following details
Our specialist pension claim legal adviser will contact you, but we will just need some basic information to allow us to route your enquiry to the best person in our team…
"*" indicates required fields