Locate Your Pension Funds…
There is an estimated £140 billion of unclaimed pension funds in the UK
Trying to locate pension funds can be confusing, complex and very time-consuming.
Over time it is easy and very common to lose touch with pension savings. We change jobs, move house, and the companies we have worked for change ownership or close down.
To help with this, Pensions Advice UK has partnered with leading specialist pension advice firms and they have agreed to carry out for Free:
A Free pension tracing service to track down pension savings.

A Free no-obligation pension health check.
To qualify for this service, you just need to be able to provide proof of pension savings (including the ones you know about) of over £15k of pension funds and agree to the Free pension health check.
Find your lost pensions savings
Your details will be passed to a fully qualified pension adviser firm who has agreed to carry out the pension tracing IF you have over £15k in pension savings (including the pensions you know about) When you complete the form, you will be asked to provide evidence of these savings. The adviser firm will investigate on your behalf to find lost pensions or frozen pension funds; they will also then provide a pension health check free of charge, this is a holistic, all-of-market pension savings review, which will give you a pension report, You are not obliged to take up the advice, and you will not be asked to pay anything UNTIL you choose to proceed with the recommendations. All charges will be agreed with you before any chargeable work commences. The pension tracing is carried out completely free.
Please note: All our chosen advisers do not charge for the initial consultation and the pension search as it forms part of the advice service. You can then choose to take up the advice, at which point the adviser firm will need to stipulate any charges and fee's before proceeding.
*If ALL your pension pots (including the ones you already know about) exceed £15,000** we will carry out an investigation to find lost or frozen pension funds.
**Most people in their 40's and 50's who have been contributing to pensions for at least 10 years will likely have pension savings worth more than £15,000 and, therefore, should easily exceed the £15,000 no-obligation pension tracing bracket.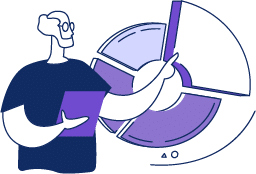 Billion's in Unclaimed Funds!
* There is currently an estimated £140 million in unclaimed "lost" pension savings. This is money people have previously saved for retirement, that is unclaimed. So, it is worth checking if you could have pension funds that have not been claimed!